June 27, 2018 | www.pressdemocrat.com
Bruce Cohn debuts new wine label, 3 years after loss of namesake winery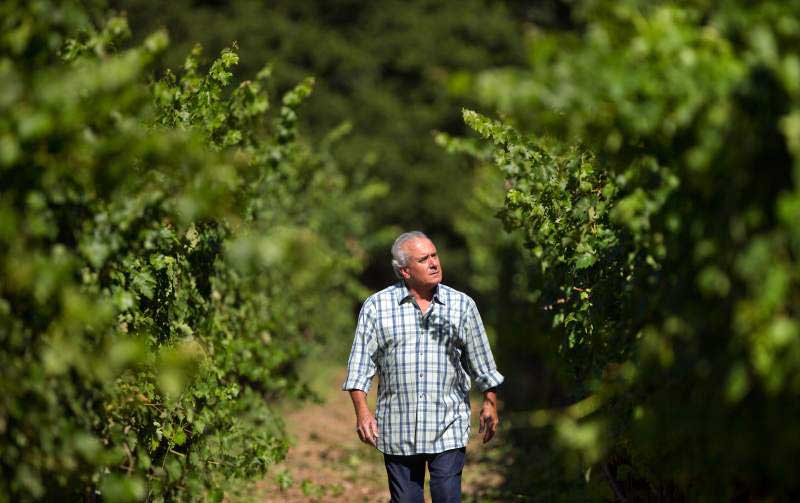 Three years after a bank took over his wine label and engineered a sale to a rival, Bruce Cohn is back in the local wine industry — albeit with much less ambitious plans.
Cohn, 71, has unveiled his Trestle Glen Vineyards label, which is sourced from grapes of his 21-acre Glen Ellen vineyard. Cohn was able to keep that land after previously racking up a mountain of debt — $25 million — for his B.R. Cohn Winery. the Bank of the West finally stepped in and engineered a sale of the winery to Vintage Wine Estates of Santa Rosa.
Cohn said he will keep production small and hopes to use the revenue to eventually pay off a $2 million bill he owes to the IRS for back taxes. He estimated it will take from five to eight years to pay off.
"I'm trying to do this right this time," Cohn said.
Trestle Glen is the latest chapter in Cohn's colorful life. A former manager for rock and roll artists, Cohn founded his Sonoma Valley-based winery in 1984. He eventually bought a total of 91 acres of vineyards around Glen Ellen with production as high as 75,000 cases annually.
Cohn launched his charity classic rock festival there in 1987, drawing as many as 6,000 people over two days annually for 28 years. Headliners included Graham Nash and David Crosby, Bad Company, Willie Nelson, Huey Lewis, Leon Russell, Taj Mahal, Heart, Bonnie Raitt, Grand Funk Railroad and many more.
In 2015, after selling the winery, Cohn moved the festival to downtown Sonoma and changed the name to the Sonoma Music Festival. A 2016 lineup was announced, but the event was canceled due to low ticket sales.
Cohn said he's out of the rock business for now, with the exception of managing blues musician Taj Mahal.
The first wines from his new label will come from the 2017 vintage that was picked before the fires last October. Cohn was able to finance the new venture from a settlement he received from Nationwide Insurance as some containers on his property were destroyed in the fires, including those that housed rock memorabilia that he collected over more than 40 years in the business.
"We're on the train coming out of the tunnel," Cohn said. He added that he hasn't talked to his son, Dan — who was in charge of the winery at the time of the sale — since then because of hard feelings.
"I kind of licked my wounds for a year," he said.
The label's first wines will include a Cabernet Sauvignon, aged in French oak barrels for two years. It will be available in the Fall of 2019. Cohn aims to do about 2,000 cases annually. The wine is being made and stored at Kunde Family Winery in Kenwood.
"What happened last time is I got caught up. I was the hamster on the wheel. I got caught up in selling as much cases as I could," he said.
Cohn has hired Tom Montgomery as his winemaker, who served in the same position at B.R. Cohn. Cohn hopes to try to strike success again as the grapes in his vineyard are also used in B.R. Cohn's Olive Hill estate program, which has received good reviews in past years.
"It's not much of a gamble. We always made world-class cab in Sonoma Valley," he said.
Comments
Commenting has been turned off.