« Back to Wines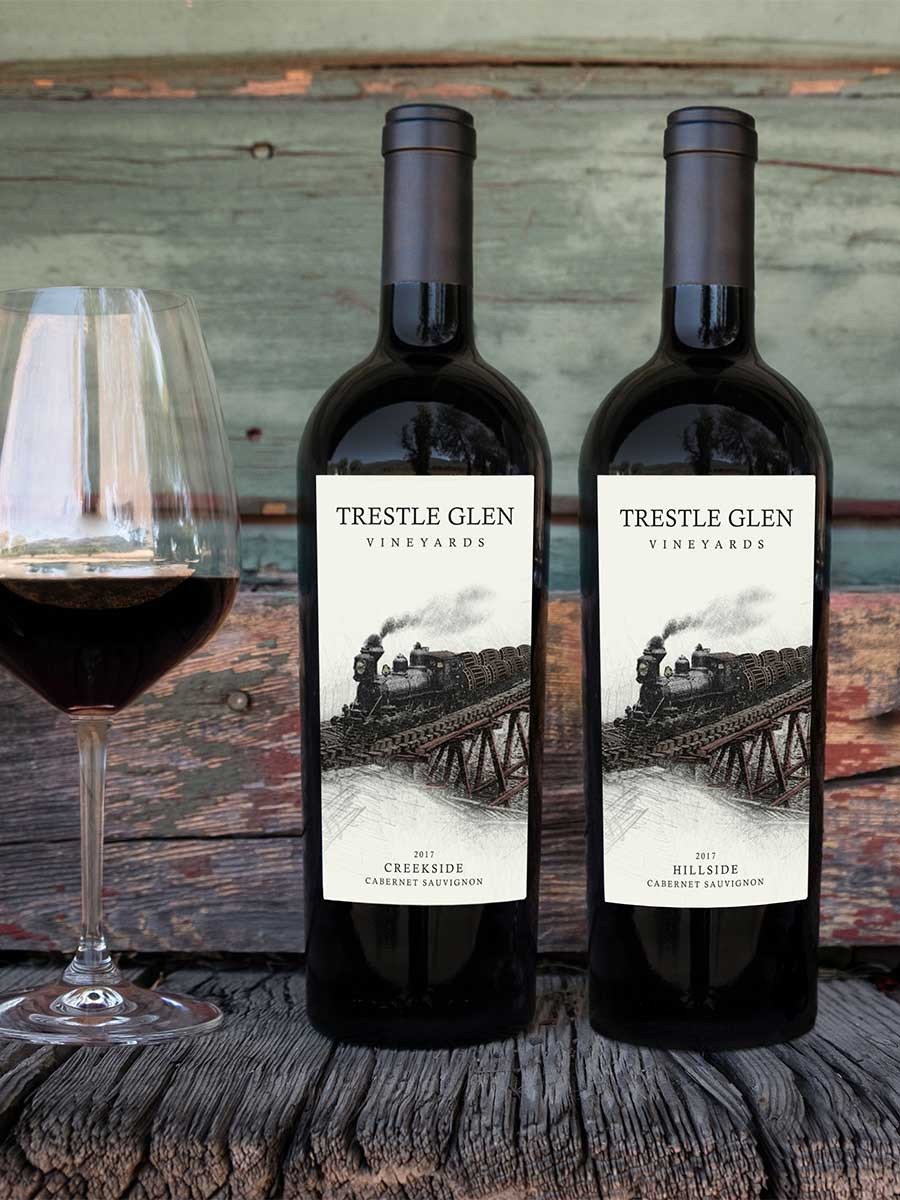 Trestle Glen Sampler
Hillside & Creekside
The Trestle Glen Sampler includes one bottle each of the Hillside Cabernet Sauvignon and the Creekside Cabernet Sauvignon. This sampler will give you a taste of Trestle Glen Vineyards. We will begin shipping this wine in September.
Hillside Cabernet Sauvignon
Our Hillside block has sparse, gravely, volcanic soil that ensures low vigor, low yield, and small, concentrated berries. This classic dark ruby-red Cabernet Sauvignon boasts aromas of violet, cassis, plum, and black cherry wrapped in an oak bouquet of toasty vanilla, mocha, caramel, and nutmeg. Rich and well-rounded luscious flavors of black cherry and berry combine with supple tannin on a lingering finish. Pair with braised lamb shanks, beef short ribs or sirloin, and cheeseboard selection of aged cheddar or gouda.
Creekside Cabernet Sauvignon
Bordering Sonoma Creek, this sustainably farmed vineyard block features gravely volcanic soil, granting concentrated berries and complex character. Deep ruby red in color. Enticing fruit aromas of plum, black cherry, and cassis mix with an herbal potpourri of sage, spicy oak, vanilla, and subtle cedar cigar box. The vivid palate includes bright cherry, sweet berry, and oak flavors wrapped in silky tannin. Pair with blue cheeseburgers, beef stew, pork tenderloin, and garlic chicken wings.