« Back to Wines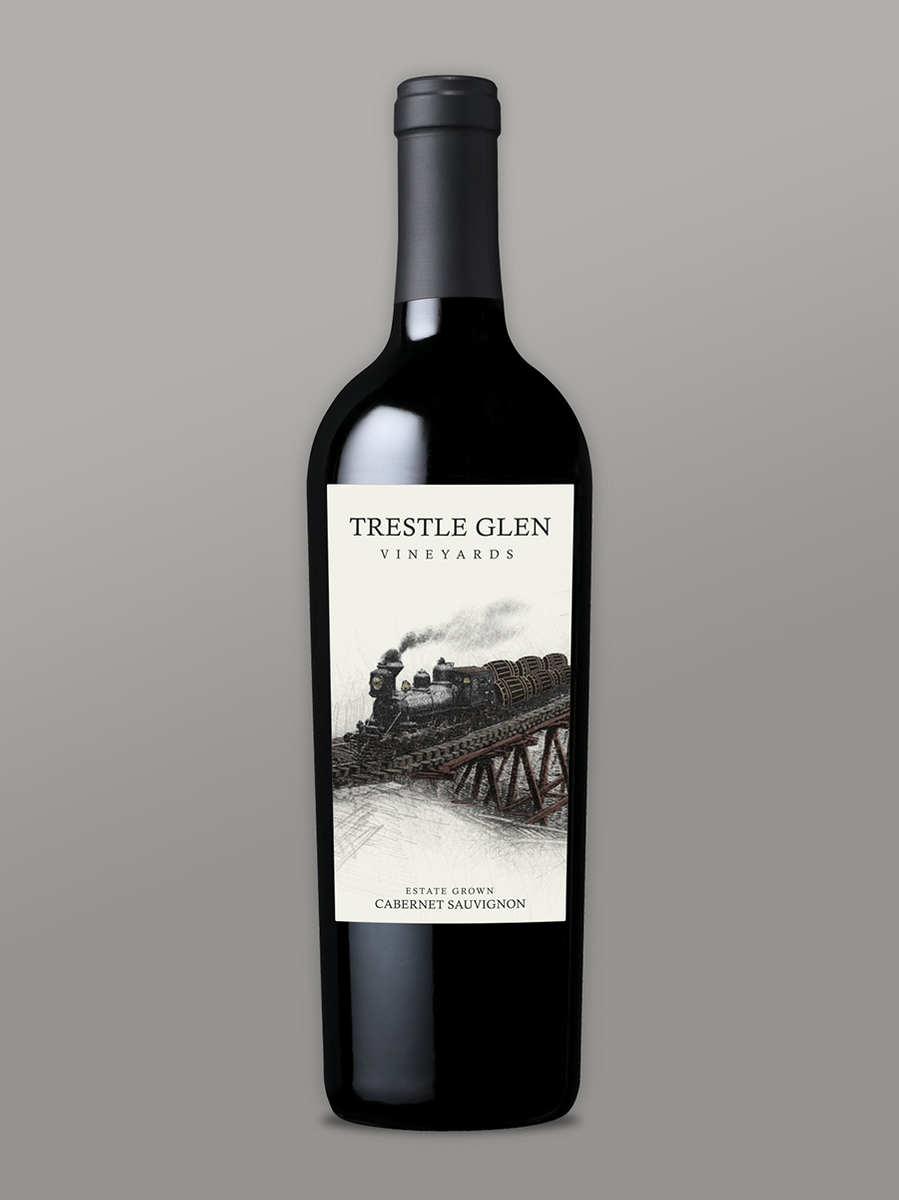 2018 Sonoma Valley - Cabernet Sauvignon
We made a major change with the 2018 Trestle Glen Cabernets. Tom and I decided to blend the vineyards together, resulting in a Cabernet with the mouthfeel and long-finish of the Creekside Vineyard and the beautiful bouquet of the Hillside Vineyard with its soft tannins. The blending of the best qualities of both wines into one cabernet where the sum of the parts turned out to be a better bottle of wine. We also decided to offer this wine at the lower price of the two cabernets, retailing at $50.
Wine Profile
Tasting Notes
Dark ruby red, our classic Cabernet Sauvignon has fruit forward aromas of berry jam, black currant, violet, and plum with a bouquet of vanilla caramel, nutmeg, cola, cedar, and touches of pine and mint. Rich flavors of cherry, berry, and plum combine with soft tannin and toasty oak on a lasting finish .A full-bodied Cabernet from another ripe vintage at the Trestle Glen Vineyard.
Winemaker Notes
Grapes are harvested ripe at full maturation of flavor and color. The destemmed hand-sorted fruit is then cold soaked for 3 to 4 days. Fermented in small lots and punched down for gentle extraction. After fermenting, each tank receives extended maceration and is gently pressed to avid harsh tannin. Our Cabernet Sauvignon is aged in only the finest tight grain French oak barrels.
Wine Specs
Vineyard Designation
Trestle Glen - Sonoma Valley
Sugar
25.0 brix at harvest